Wrong fuelling in vehicle and roadside assistance, how they deal with your engine?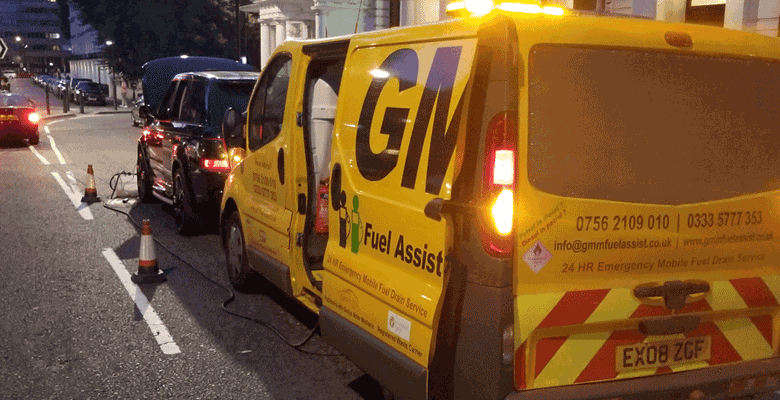 What do I do now? I put the wrong fuel
Added Wrong fuel in your car's fuel tank? Petrol in Diesel or Ad Blue in your diesel car? Stop whatever you are doing and start pray that the wrong fuel do not damage your engine, kidding! Wrong fuelling of diesel in petrol tank or petrol in diesel tank is one of the most common mistake almost throughout the world.
Don't blame yourself for it, mistakes happens. Now it is time to deal with the results and we are here to let you known what probably you should do in the critical time of wrong fuelling.
What do I do now? I've put the wrong fuel?
Do not panic at all, and do not start your engine, but if you are some unlucky and started your vehicle, simply shut it down completely. Call a roadside wrong fuel assistance for your help. Their mobile team would be with you in a while. In case if simply adding wrong fuel in your fuel tank, but didn't start your vehicle, it won't take more than 10 to 15 minutes to get back on the road, because it would be easy for our experts to drain the fuel and flush your fuel tank, there is no need to flush the entire fuel delivery system which actually takes time.
If you are on the roadside, use your hazard warning triangles or warning cones you would have in your boot. Do not turn the switch on to turn your warning lights because turning the switch on will initiate the fuel pump. Keep calm and call our helpline for more assistance while you know the help is on its way. In wrong fuel emergencies, roadside wrong fuel assistance have 99.99 per cent of success rate in the last 10 years so don't worry you will be in safe hands.
How to inform the mechanic about the situation?
Give their mechanic much more information you can do, as they would be in a position to clear the situation more swiftly by pinpointing the faulty areas. If you are in a dangerous area on the road or a vulnerable driver, you must inform them of the situation, so that your job would be put on red hot priority to minimize the risk. They advise you to stay in a safe place a bit away from living traffic but if it is not safer to leave your vehicle, stay with your vehicle.
Roadside Fuel Drain and Recovery Service
If you just fill in the wrong fuel and your vehicle is switched off, don't turn your engine ON, because you only need to drain and flush a vehicle's fuel system to simply remove the contaminated fuel, and it will be OK, leave it to the wrong fuel professionals!
The wrong fuel professionals will be with you faster than you would expect them to come, there is no matter, where you are and what time it is, they work 24/7 in greater London and surrounding counties. They have state of the art mobile workshops and they follow all standard procedures to handle chemicals and hazardous materials. They have certified professionals stick to environmental-friendly procedures.
Always leave fuel draining to wrong fuel experts because it involves the handling of a contaminated mixture of self-flash able materials and chemicals and it needs some serious care and attention with a number legal standards to follow during the handling of the wrong fuelling.
They not only have expert, fully trained and experienced fuel engineers but also certified and insured roadside fuel, drain technicians. They will guide you through the process before starting the job on your vehicle and will inform you about all the processes involved during the fuel drainage, they will start their procedures once you would give them a go to work on your vehicle.
There are standard protocols to carry out emergency work on your vehicle which involves fixes on your vehicle and some drivers think this will void their warranty on the vehicle some times, our experts will talk about these things as well if you would ask them about these things.