Should I call 911? I mistakenly fill wrong fuel in my truck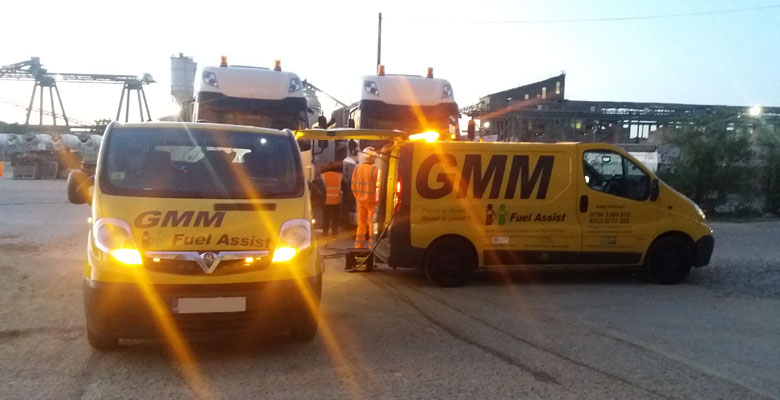 An innocent yet dangerous mistake of wrong fuelling, which could drain your bank account
Misfiling is one of those problems that every driver thinks, this would never happen to him and it is possible that he would put the wrong fuel in his vehicle. But after all this confidence, the same driver tricked into these problems got stuck in the bad situation of wrong fuelling.
It is more obvious and common than any driver thinks that Misfiling cannot happen to him. It happens when you have been rushing to somewhere or something and noticed that your fuel is getting low.
In all this scenario, drivers stopped on a fuel station and in start filling their vehicle quickly, and suddenly when they finish filling up, they realize that something's amiss. This is the point where they suddenly think that they have miss-fuelled their car. This is when panic starts riding your mind and body at a speed of the electric bolt.
When you miss-fuelled, and panic starts setting up, what you need to do is, do not panic, try to calm your mind and call roadside wrong fuel assistance for help. As it is obvious that misfiling is a common mistake, and so frequent among the drivers, every single minute a driver fill wrong fuel in its vehicle, and you are not alone.
It doesn't matter what fuel you have added to what car, either it is petrol in a diesel, diesel in petrol, ad blue, or something else in a diesel car, wrong fuel assistance will be there to help and will get you back on the road in less than 60 minutes in any situation when you miss-fuelled.
Their full range of certified services for handling contaminated fuels and chemicals, draining and flushing your fuel delivery system and repairing your vehicle's ultra-modern fuel systems on the go. While their mobile workshops are state of the art and have all the modern equipment available to recover all type of vehicles from a most modern Lamborghini or Ferrari to a classic Aston Martin of 60s.
What to do initially right after filling wrong fuel in the vehicle tank
It is useless to cry over the spilt milk. You mistakenly fill wrong fuel in your vehicle tank, you cannot undo it by being worried and burning your blood by taking the stress. It is not the end of the world, no need to be worried at all that every problem has a solution and so it has. Wrong fuel roadside assistance is one of the best options in such a situation. But before their arrival, there are few things you should keep in mind.
No matter which fuel you mistakenly fill in your vehicle's tank and what quantity you put. Try not to turn your vehicle's engine at all, as in some vehicles just turning on the engine starts circulating the fuel. In this situation, the contaminated fuel circulates in your diesel engine and harm it badly.
Unfortunately, if you do not just start your vehicle but drive it too it is suggested to turn it off on an immediate basis to avoid bigger disaster. Call the wrong fuel roadside assistance and tell them what happened and what you fill in your vehicle.
Wrong fuel specialist technicians
Roadside wrong fuel assistance is a team of wrong fuel engineers and specialists who have good experience and qualification in this field. Every technician in the team is certified wrong fuel expert and carry dangerous chemical handling license and certifications.
There is no need to be panic at all, simply leave it to the professionals as they know how to handle the situation safely, quickly and in an affordable way and how to save you a lot of garage repair bills.
Wrong fuelling can be an expensive repair for the drivers because manufacturers recommend changing the entire fuel delivery system which costs not less than £5000+ and garages make massive bills of not less than £600+ for a fuel drain and fuel tank flushes. But roadside wrong fuel assistance do this job for you lesser than a quarter of this amount.